About Le Wagon
Le Wagon's Web Development Bootcamps is now officially certified! This means that our full-time (9 weeks) and part-time (24 weeks) courses now count as a vocational training.
If you are unemployed (or soon to be) and registered in Germany, you will be eligible to receive a Bildungsgutschein from the Bundesagentur für Arbeit (or Job Center) and learn to code entirely for free.
These following courses can be done with a Bildungsgutschein: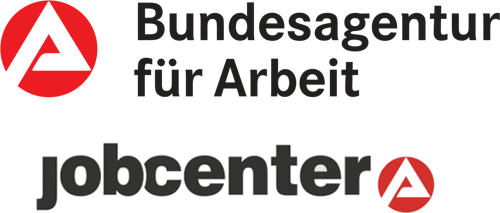 What is a Bildungsgutschein?
A Bildungsgutschein is an Education Voucher issued by the Agentur für Arbeit (or Job Center). The aim of the Bildungsgutschein is to train people with new skills in order to find a new career path or job. If you're unemployed (or soon to be), you may be eligible to receive one.
Even if you are currently working in a company, you can make use of a Bildungsgutschein. Connect with your HR Department and follow these steps to receive a partial Bildungsgutschein without having to leave your job.
Read our

FAQ

if you have more questions about the Bildungsgutschein
Our course

is 100% in English
How to apply?
Requirements to get a Bildungsgutschein
Be registered as resident in Germany.
Be registered as unemployed at the Agentur für Arbeit.
Steps to get your Bildungsgutschein
Contact your Agentur für Arbeit or Job Center and

set up an appointment.

Our Maßnahmenummer for the Full-Time Web Development bootcamp is 843/1393/2020
Our Maßnahmenummer for the Part-Time [FULLY REMOTE] Web Development bootcamp is 962/476/2020



Download our information pack for your appointment:

After your appointment at the Agentur für Arebit or Job Center:

If you got a positive feedback from your Agentur für Arbeit / Job Center to do one of our Web Development Courses, please finish the

Ruby Track on Codecademy

and

apply to our campus
If you run into troubles with your job agent and you feel his decisions are unjustified, write the Kundenreaktionsmanagement of the Bundesagentur für Arbeit. Explain them your case, why you see this course as needed for your career and the problems you're having with your particular job agent
f this doesn't help, feel free to contact us via

munich@lewagon.org. We will then have a closer look and see if we can provide you any help.
Deadlines
WEB DEVELOPMENT COURSE [FULL TIME - 9 weeks]
Starting Date: 12th April - 11th June 2021
Deadline to apply: 19th of March 2021
WEB DEVELOPMENT COURSE [PART TIME - 24 weeks]
Starting Date: 10th April - 11th September 2021
Deadline to apply: 19th of March 2021