About Le Wagon
Learn to code at Le Wagon's full-time (9 weeks) intensive Web Development course in Munich.
We have been ranked #1 coding bootcamp in the world for the last 3 years, have campuses across 35 cities worldwide and an alumni network of over 6000 students! Le Wagon's coding bootcamp consists of 450 hours where you'll learn web development from A to Z.
Here is an overview of our curriculum :
🌱Phase 0 - Preparation Work: Get ready for the bootcamp on-campus during this week with a series of introductory courses.
🏠Phase 1 - Foundations: Learn the core concepts of programming, software architecture and relational databases.
💻Phase 2 - Web Development: Learn UI Design, front-end development and code your web applications with Ruby on Rails.
📣Phase 3 - Final Projects: Invent, design, code, deploy and pitch personal projects in teams.
💼Phase 4 - Career Week: From CV designing, simulations of technical interviews and face-to-face interviews with recruiters.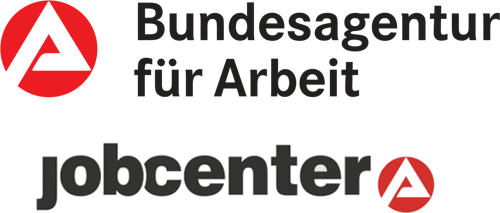 Le Wagon's Web Development course is now officially certified! This means that our full-time (9 weeks) course is now count as a vocational training. If you are unemployed (or soon to be) and registered in Germany, you will be eligible to receive a Bildungsgutschein from the Bundesagentur für Arbeit (or Job Center) and learn to code entirely for free.
What is a Bildungsgutschein?
A Bildungsgutschein is an Education Voucher issued by the Agentur für Arbeit or Job Center. The aim of the Bildungsgutschein is to train people with new skills in order to find a new career path or job. If you're unemployed (or soon to be), you may be eligible to receive one.
How to apply?
Requirements to get a Bildungsgutschein
Be registered as resident in Germany.
Be registered as unemployed at the Agentur für Arbeit.
Steps to get your Bildungsgutschein
Contact your Agentur für Arbeit or Job Center and

set up an appointment. Our Maßnahmenummer is 962/366/2019.
Download our information pack

for your appointment. You will find our syllabus in German, a report of the job market, information about our hiring efforts and a day-to-day schedule of our 9-weeks course.
Prepare a motivation letter for your job agent explaining why you want to learn to code. You can use the following questions to build your motivation letter:

Where have you been working before?
Why do you want to change your career path or why do you need the coding skills for the future?
Why do you want to do explicitly Le Wagon's course?
Where do you see yourself after the Bootcamp with your new coding skills?
After your appointment at the Agentur für Arbeit/Job Center
If you got a positive feedback from your job agent -

Apply Now
If you are running into troubles with the Agentur für Arbeit or Job Center -

Book a call with Rhett
Deadlines
[FULL TIME - 9 weeks]
Starting Date: 22nd June - 21st August 2020
Deadline to apply: 22nd of May 2020