Free • 100% Online • For beginners • Live Coaching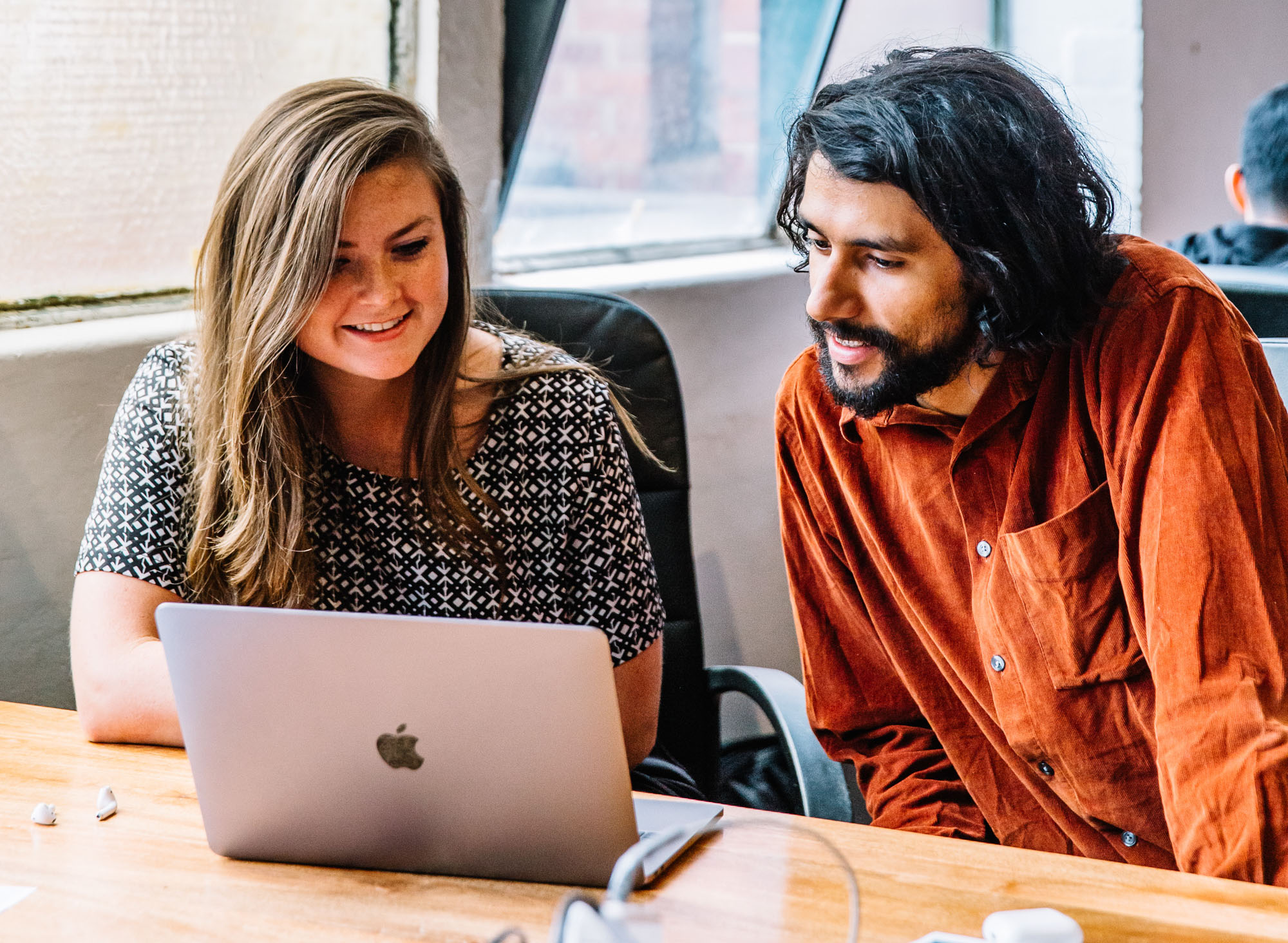 You find yourself at home with hours of free time and are ready to start learning how to code, but there's still a problem....
Traditional online learning is B-O-R-I-N-G, boring.
To combat the lack of excitement and loneliness of online courses, we want to make them more interactive. This is why we are taking Codecademy's free Ruby course and making it more collaborative by studying it and covering each module in a series of webinars this summer!
So how will it happen?
From September 7th till September 21st, at lunchtime on Mondays, Wednesdays and Fridays, you will be able to join Le Wagon's instructors for live webinars as they walk you through a new module each session on Codecademy's free Ruby course.
You will get access to:
7 live (webinar) classroom

sessions with our instructors where you can interact and ask questions
a private

Slack

channel with likeminded people and Le Wagon instructors
a one-on-one mentoring session with one of our alumni

a ₩500,000 discount for Le Wagon Seoul's coding bootcamp starting in October if you attend and complete all 7 sessions
This series is for complete beginners and it's free 🎁
Class Schedule 📆
The course will run from September 7th till September 21st:
Monday, Wednesday and Fridays from 12:00PM to 1:00PM.
Class Schedule:
Monday, September 7th: Course kick-off + Introduction to Ruby
Wednesday, September 9th: Controlling flow and Looping with Ruby
Friday, September 11th: Arrays, Hashes and Blocks
Monday, September 14th: Hashes and Symbols
Wednesday, September 16th: Refactoring and Advanced Topics
Friday, September 18th: Object-Oriented Programming, Part 1
Monday, September 21st: Object-Oriented Programming, Part 2
Is this course really free? What's the catch?
There is no catch! At Le Wagon, we believe that anybody can learn the basics of code. And we hope to help you learn and grow through the Programming for Everybody program 🙇🏻 This free program is our way of sharing our passion for code, and hopefully make you want to keep learning afterwards!
This is also our way to share our love for code and stay connected with our community during these tough times.
Okay, I want to join! How does this work?
Space is limited! If you wish to participate in this edition of the Programming for Everybody program, please fill in the form to apply. To make sure that the most engaged and motivated applicants receive a spot, we will send you a follow up email and ask you to answer a few more questions via a short form. Registrations will close on September 3rd. The results of the selection process will be announced shortly after.
-FAQ-
What is a "Live Class"?
Every class will be held online, via Zoom (a webinar platform) where lecturers will briefly explain the key concepts of the module of the day. Then, we will do some live code together! Throughout the lecture, the teachers will answer your questions and help you understand the concepts.
*Live Classes will be most useful for participants who complete the Codecademy module on their own before the session.
What is "Slack"? What will I do there?
Slack is the communication tool we will use to discuss with all the members and share all the info about the program. We will use Slack to communicate after each class. You will also be able to use our Slack group to ask questions or express your doubts on the code you've been working on, to check out other tech-events or to mingle with your fellow colleagues!
What is the difference between Programming for Everybody and typical online courses?
| | | |
| --- | --- | --- |
| | Your usual Coding Course ⚠️ | Programming For Everybody 🤓 |
| Lectures 🖥 | Pre-recorded lectures with no live help for queries or doubts. 😫 | All lectures are live and teachers will be answering all your questions during the lectures. 👨‍🏫 |
| Interaction 🤓 | No space to interact with the community after each module. | Dedicated Slack group with directions for further exercises and community interaction. |
| Further Additions ➡️ | - | 1v1 mentoring sessions and more free workshops on HTML, Design, APIs... |
| | | |
| Price 💰 | 50-150€ | FREE, no hidden fees or 'premium' options |
Do I need to know programming to join this program?
Absolutely not! 😃 This online course is for complete beginners. The only requirement is your motivation to learn programming and willingness to commit your time on lecture days.
What will I be able to do in the end?
The objective is for participants to walk away with a more foundational understanding on what it means to code.
This is also a tool for participants who want to do our full-stack bootcamp to get super prepared before entering the demanding program.
What is Le Wagon?
Le Wagon is the world's best coding school. We are now present in 39 cities worldwide, and have trained over 8000+ alumni to web development, and have been rated the #1 coding bootcamp worldwide on Course Report & Switchup for 4 years in a row!
Our 9-week (full-time) or 24-week (part-time), web development course gives aspiring entrepreneurs, product managers, designers, and junior developers the technical skills they need to build great products and startups!
I want to learn more about your coding bootcamp!
Our partners